In order to fulfill the objective to support the communication between an ambulance crew and doctors, the system offers following the two features of sharing;
Real-time video images in an ambulance with hospitals
Location information of an ambulance with hospitals.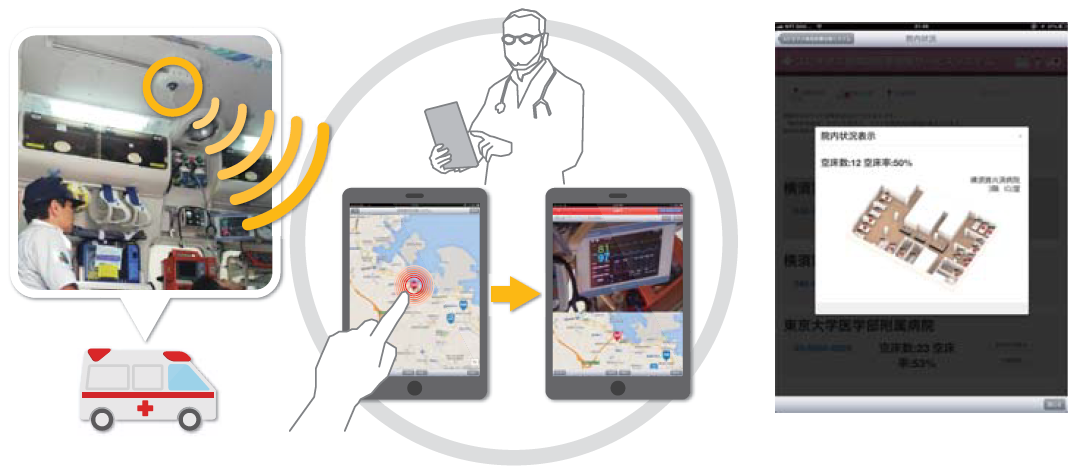 YRP UNL has built and operated the Ubiquitous Emergency Medicine Cloud Service as the tool to support:
the communication between the ambulance crew and doctors by transmitting the images of the patients when they are transported to hospital from emergency sites
A doctor car dispatched by hospital and an ambulance crew to join at the emergency site smoothly by sharing information on the location of the both parties.
---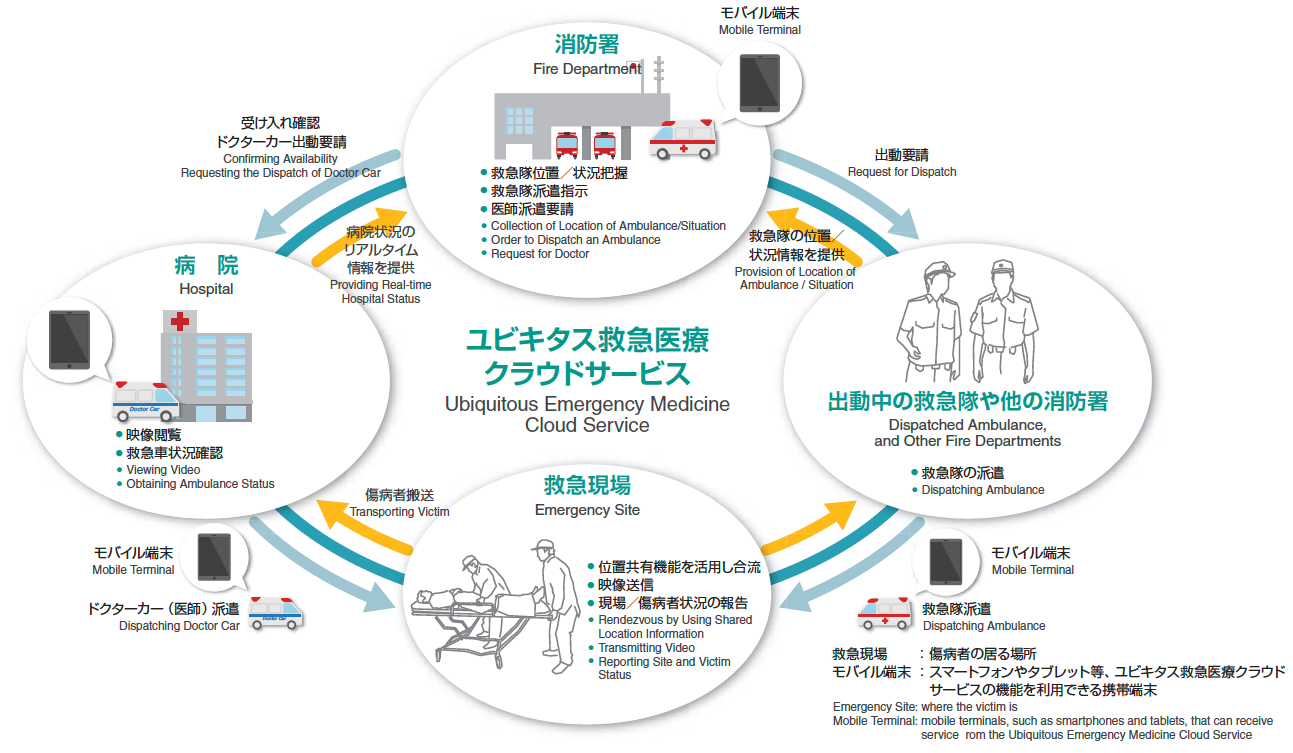 Case Study
There was a case where a patient in cardiopulmonary arrest was taken care of by this service and could return to a normal life without aftereffect.
Currently the service is operated by 14 ambulance crew units in Yokosuka City and Miura City.